12th May 2023 By H&T Recharge
Center of Excellence Opening Ceremony in Marsberg, Germany
On 6th of May, as part of the 50-year anniversary of our Group's Marsberg location, the official opening ceremony of H&T Recharge's new Center of Excellence took place at our site in Marsberg, Germany.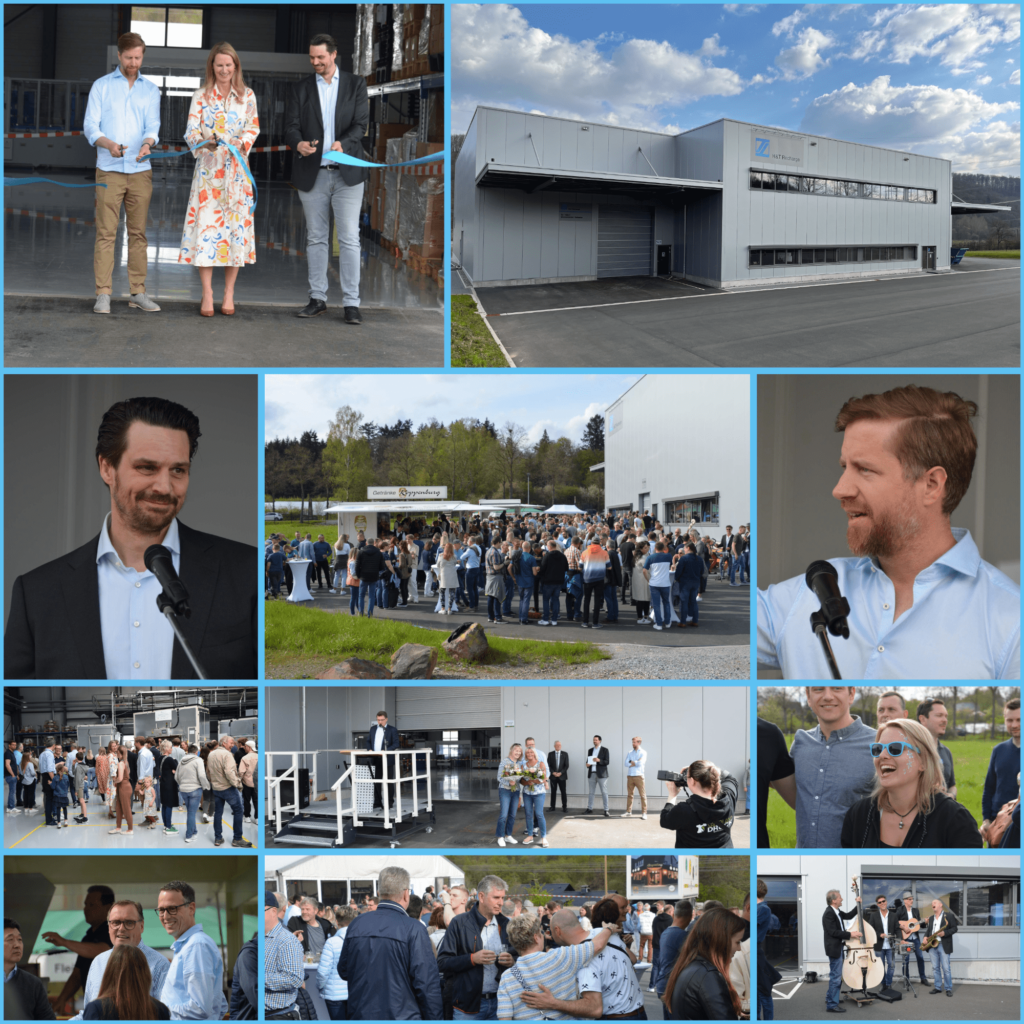 With the increasing demand for the development of cylindrical battery cans and tighter time-to-market for electromobility, our new development center functions as a starting point for global mass production of Li-ion battery cells. It allows H&T Recharge to provide sample production capabilities and shorter lead times for product and process development for our global customers.
Operating in the growing market of rechargeable batteries for electromobility, we are pursuing ambitious growth plans in Europe and in North America. Therefore, our new Center of Excellence will support our customers in early product development, in 2170 and especially in the area of 46xxx cans and assemblies applied in the automotive sector.
On this day, we also celebrated the 50-year anniversary of the Heitkamp & Thumann Group's Marsberg location, where the four companies H&T Rechargeable Solutions, H&T Battery Components/H&T Marsberg, H&T Presspart Marsberg and H&T Tool Design Marsberg operate next door to each other on one joint site and contribute to the success of this location for over 50 years. Together we will continue to thrive on technical excellence in producing world-class precision-formed metal components – also in the next 50 years.
We would like to thank over 900 participants of our joint celebration, appreciate the interest in H&T Recharge and hope that everyone had a great time.
(c) Photos by Celina Kappe, Sauerland-Druck, Video by Parker Design Consultants (Lewis Wood)