What We Do
We have over 40 years' experience in global production of cylindrical cans for Alkaline batteries.
In 2017, we also entered the Rechargeable Lithium-ion battery can industry and are operating high volume production of 2 billion battery cans annually in the USA, where our cans are applied in millions of electric vehicles.
Backed with this vast experience and expertise, H&T Recharge has developed a strong reputation for precision and reliability.
We are your global partner for developing and managing the entire complexity of a fully automated battery can production – from prototyping, over process development and line planning to ramp-up of global mass production with ongoing continuous improvement. Our innovation coupled with proven technical expertise and experience ensures successful long-term partnerships.
Our Philosophy
We manufacture battery components to the highest of standards and are at the forefront of our industry. No compromises in product and process quality, time to market, costs and proximity to customer location.
Our high technical capabilities, supported by state-of-the-art, industry proven in-house produced machinery and tools, meet the highest quality standards. Because sustained success needs a strong partner customers can fully trust. Whatever it takes.
H&T Recharge stands for a team and working culture where people work with high flexibility and flat hierarchies. A career not just a job, a culture of collaboration and trust. H&T Recharge embodies successful long-term partnerships that thrive on technical excellence. Securing success and a safe sustainable future is our everyday priority as we take the lead.
Building a future together and energizing tomorrow. Today.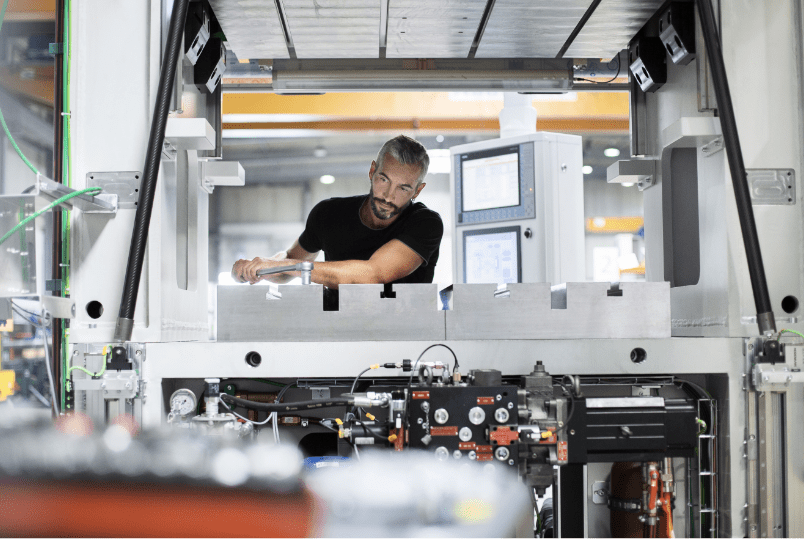 Our Products
H&T Recharge is a global supplier of precision cylindrical battery components for the lithium-ion battery can market. With over 40 years' of experience in the battery industry, we are one of the largest high volume battery can manufacturers in the western hemisphere.
Our product portfolio includes the major sizes of cylindrical cans for rechargeable batteries (e.g. 2170, 4680, 4695, 46120 and others) as well as the ability to manufacture customized components. Applications for our cylindrical battery cans include the electromobility industry as well as power tools.
Our Capabilities & Services
We are your global partner for developing and managing the entire complexity of a fully automated battery can production – from prototyping, tooling, machining, over process design and development and entire line planning to ramp-up and operation of global mass production with ongoing continuous improvement.
Our diversified team of experts are committed to ensure highest flexibility in the manufacturing of quality battery cans through great project management, supported by customized, fit-for-purpose in-house machinery and tools meeting highest quality standards.
Our Center of Excellence in Germany is supporting early on and in every phase of your project in product and process development and is ensuring timely and reliable global ramp-ups.
CAN DESIGN FEASIBILITY STUDY
RAW MATERIAL SOURCING AND TESTING
SAMPLING & PRE-SERIES DEVELOPMENT
TOOLING AND DEEP DRAWING (IN-HOUSE TOOL & PRESS DESIGN)
PROGRAM MANAGEMENT
FULLY AUTOMATED LINE PLANNING AND INSTALLATION
INLINE WASH PLANT, AUTOMATED QUALITY INSPECTION AND PACKAGING
ABILITY TO RAMP-UP GREENFIELD OPERATION OF HIGH-VOLUME MASS PRODUCTION
CONTINUOUS TECHNICAL SUPPORT AND LEAN MANAGEMENT
READ MORE
Global Long-term Strategic Partnerships
H&T Recharge is the partner of choice for battery manufacturers in the Lithium-ion battery industry.
We are flexible in terms of global production location. Based on volumes and customer requirements, we set up a production space at our facilities, at customer facilities or as a full Greenfield operation. Together with our strategic partners, we are paving the way for a sustainable and successful future.
News
H&T Recharge recognized as Top 5 EV Technology Solutions Provider in Germany by Auto Tech Outlook
Read more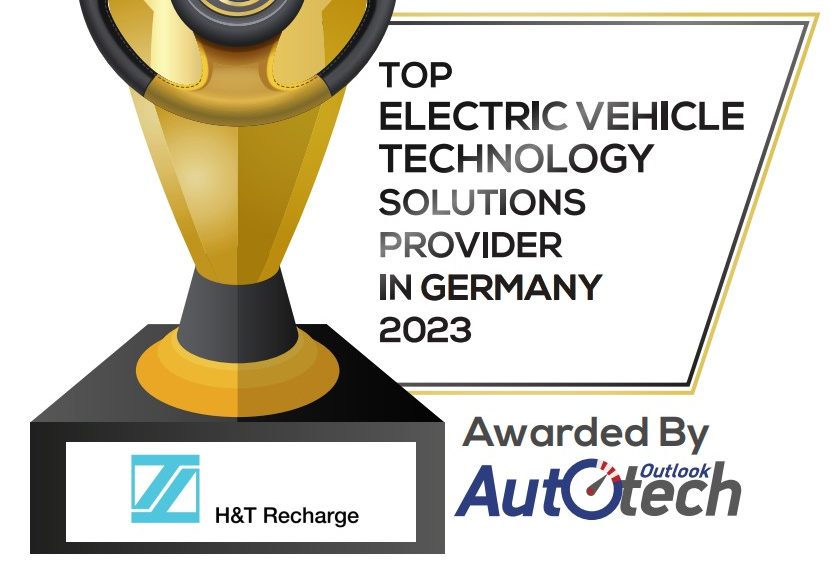 Let's Work Together
We'd love to hear about your project
Contact us